Fishmeal as a valuable feed
The beneficial amino acid and fatty acid composition, the high protein content and the high digestibility make fishmeal a high-quality feed for many animals. The fishmeal we offer uses fish species that are not relevant for human consumption, e.g. bony fish like anchovies.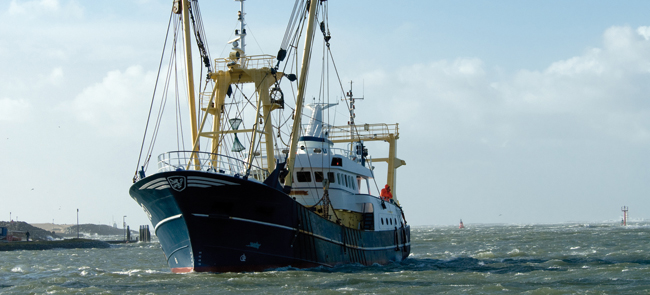 ---
Manufacture of fishmeal
In fishmeal production, the raw material is cooked under pressure and then pressed to separate the liquid from the solids. The resulting mixture is dried. Steam drying is a common, gentle method. To obtain a high-quality feed, it is not only important that all processing steps take place under hygienic conditions; rapid processing is also essential to preserve quality. For example, histamine is formed as a product of decomposition of the amino acid histidine – the fresher the fish is processed, the lower the histamine value is.
---
In order to guarantee the high quality of this sensitive product, we choose our partners in the countries of origin according to strict guidelines and give them advice on matters such as building production plants to the highest European quality and hygiene standards.